Only 5 places left for this event.
Il ne reste que 5 places pour cet événement.
Dynamic Functional Esthetics: From no-tech to high-tech – Module 1 – Second edition
25 – 26 Jun 2021 – Modul 1
Occlusion fonctionnelle & ATM pathologie (Dr. Miliau Le Berre )
17 – 18 Sep 2021 – Modul 2  
Digital workflow, digital occlusion, wax up mock up, photo marketing, tips and tricks ,  (Dr.Valentin Precup)
15 – 16 Oct 2021  – Modul 3
Prothese totale & transfer info vers labo  (Mickael Santos DTG)
Organization cabinet &  Plan Traitement   (Dr. Valentin Precup)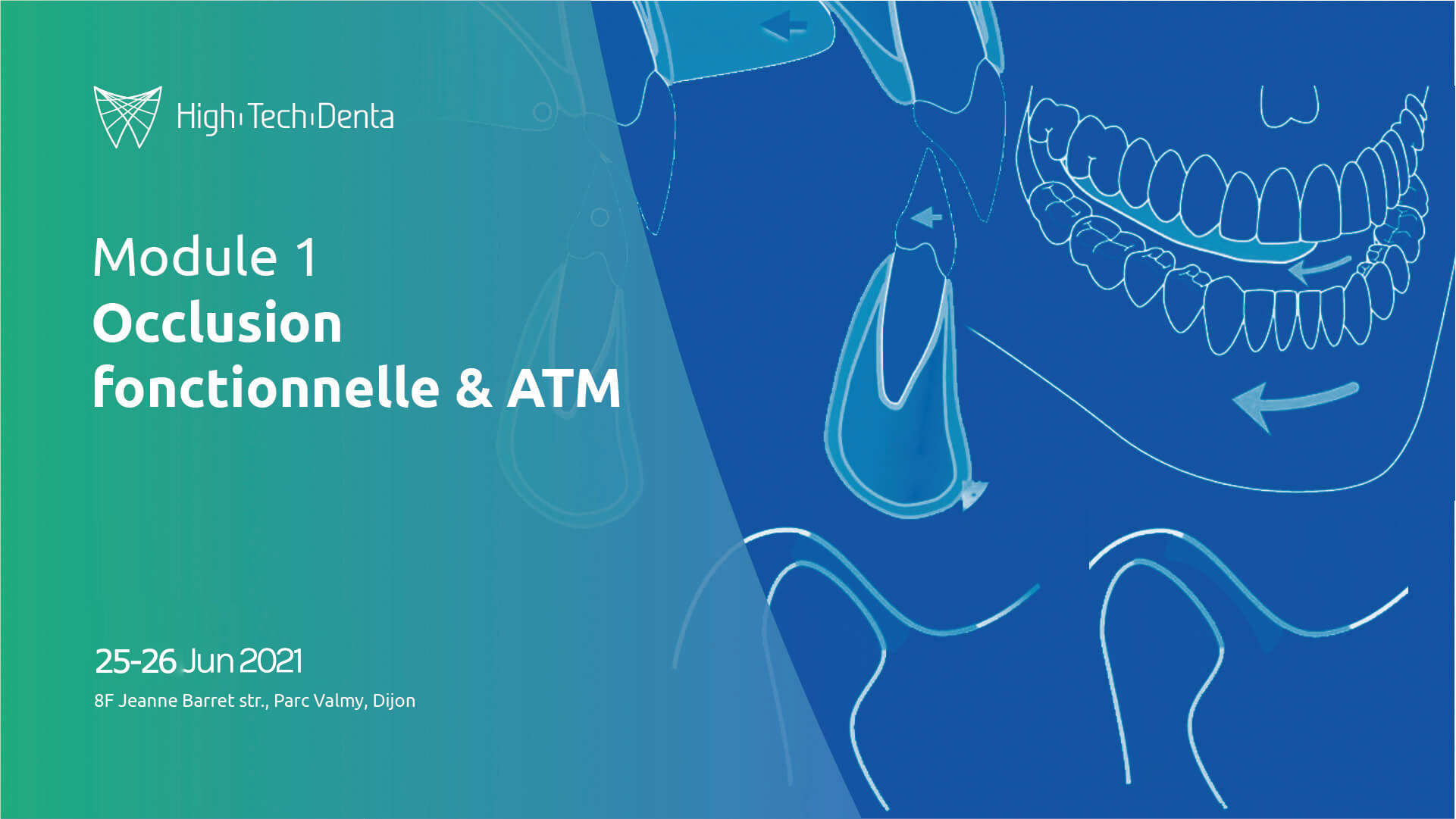 Jour 1  | Dr. Miliau Le Berre
09:00 – 13:00
La deglutition
Physiologie, contacts occlusaux lors de la déglutition, rôle de la langue
L'incision, la mastication
Physiologie, role de guidage des dents postérieures pendant la mastication Différences avec les concepts théoriques habituels
Applications cliniques
Les techniques de correction et de reconstruction occlusales Soustraction, mais surtout addition
Comment verifier l'occlusion de deglutition du patient
Utilisation conjointe de la butée antérieure et de la langue
14:00 – 17:00
La dimension verticale et sa modification
Hands-on
Travaux dirigés : analyse clinique des modèles des participants. Démonstration de réalisation d'une butée antérieure et réalisation d'une butée en bouche par chaque participant.
Implantologie et occlusion (suite) Fin des consultations et démonstrations LIVE au fauteuil
Spécificité des implants
Evolution de l'os péri-implantaire en fonction du concept occlusal
Prothese immediate unitaire et plurale sur implants
Discussion conclusion
 Jour 2 | Dr Valentin Precup
09:00 – 13:00
Partie théorique
Définitions et classification Clinique
Importance de l'anamnèse
Examen clinique, palpation musculo-articulaire
Examen axiographique
Imagerie scan ou IRM ?
Quelques cas cliniques
Conclusion : le prognostic
14:00 – 17:00
Partie pratique
Le schéma de la mastication
Le bilan occlusal
Le bilan fonctionnel
L'axe des implants
Démo d'axiographie
Conclusion : quelle stratégie thérapeutique ?
Gouttière ou adjonction de composite ?
Partenaires



*Tous les modules: – 3480 euro
Inscription: contact@hightechdenta.fr
Règlement par virement  ou par cheque, libelle High Tech Denta SAS
High Tech Denta SAS
8F Rue Jeanne Barret
Parc Valmy
21000 Dijon
IBAN.  FR76 1080 7004 4892 4211 6290 735
BIC. CCBPFRPPDJN
Banque Populaire agence Valmy